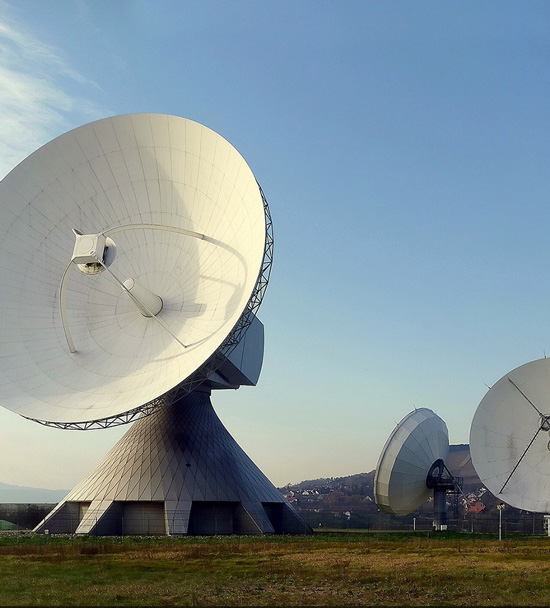 Expand your reach with our extensive coverage
---
IP Dish sanctions carriers, satellite operators, and satellite service providers to expand their reach with high-performance, reliable global connectivity through our range of world-class teleports.
Our teleport services serve as a one-stop, end-to-end content delivery service for all your video needs. Enhance your customer experience with high-quality, secure and reliable delivery of millions of hours of video. IP Dish provides viable pricing, advanced facilities and an array of satellite teleport services to empower your business.
Our service is designed to meet all your uplinking, downlinking and colocation requirements. From our teleports spread across the Middle East and Africa as well as our global partner teleports, we provide access to major C-band and Ku-band satellites. Choose your service from a wide range of reasonably-priced solutions with a choice of satellite access technologies to support your requirements.
Outsource your entire network management needs to IP Dish, without breaking a sweat. Our teleports are managed by highly experienced satellite operations staff available around the clock. You'll get full control of your own networks and remotes while enjoying all-inclusive coverage over the Asia Pacific, Middle East, and Africa.